Clear The House
Baron's Court Theatre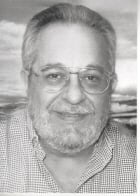 Truth is the wonderful and terrible thing that sisters especially can deliver to each other. Spanish writer Sebastian Junyent's award-winning Hay Que Deshacer Ia Casa, or Clear the House, takes this starkly simple premise of two outwardly different sisters, who haven't seen each other for years and are reunited to divide up the family estate after their parents' death.
We're in a cold, spooky house, with no electricity, in the countryside, a train.ride away from Madrid. Theoretically, we shouldn't be keen to hang around sharing sibling memories. But as, little by little the sisters confess the truth about their past, their present and how much they secretly want the financial or material effects their parents have left behind, increasingly. we cannot bear to leave for the last train home.
There are only two actresses and precious little action or plot development, but shifts in mood from initial frost, to growing warmth, to growing anger keep us rapt. Director Ian Flintoff, who is also responsible for the seamless translation of the text into English. wisely opts for a gimmick-free approach. allowing what he describes as "one of the best plays to come out of Europe in the final years of the 20th century" to speak for itself. The production is part of the Eurofestival at Baron's Court Theatre, though this drama is universal. Its Spartan strength is conveyed by assured acting from Anouka Brook as Ana, the rebellious sister, and Johanne Murdock as Laura, the good one who wanted to be Laura Ashley when she grew up and bears a passing resemblance to Julie Andrews. They are very different, but very convincingly sisters. Brook as Ana is superficially cool, but deep-down terrified, while Murdock's Laura is beautifully starched, with diction to match, but a tendency to drink away her unhappiness. If you must fault their performance, you could accuse them of occasional over-acting, and yet it is hard to exaggerate the rage which only your closest relatives can spur.
BARBARA LEWIS
What's On in London